Frederick Community College has expanded its list of career programs by adding game simulation and development as an associate of applied science degree for students seeking to learn how to create video games.
With growing demands for animation and visual effects in video games, movies, and television, consumers will always want more realistic video games, and special effects such as 3D movies.
"Employment of multimedia artists and animators is projected to grow 6 percent from 2014 to 2024," according to the Bureau of Labor Statistics, U.S. Department of Labor, Occupational Outlook Handbook, 2016-17 Edition.
For the first time in FCC's 59-year existence, students are now able to elect a new major teaching students for a career in the interactive technology capacities with courses such as game theory and design, game creation, interactive 3D technology, and 3D modeling and animation.
Game simulation and development A.A.S. degree program courses prepare students for possible careers as multimedia artists, visual effects artists, interactive content designers, interactive media designers, digital animators, graphic designers, modeling and simulation designers, simulation application developers, web developers, game writers, game designers, game developers, and application programmers.
Throughout the program, students develop skills in animation, graphics, 3D modeling and simulations, game engines, user interfaces, game scripting, and game programs. Students will also learn programming languages, such as Java, C++, C#, and Python.
The college also offers certificate programs in game programming and computer animation. Game programing is a 17-credit certificate that prepares students to develop games for computer, mobile and other electronic devices, while the computer animation certificate is 18 credits, and teaches students animation production, computer graphics, and 3D modeling.
"Game and simulation development A.A.S, game programming certificate and computer animation certificate were approved by MHEC (Maryland Higher Education Committee) in July of 2016," said Dr. Andy Yao, the program manager.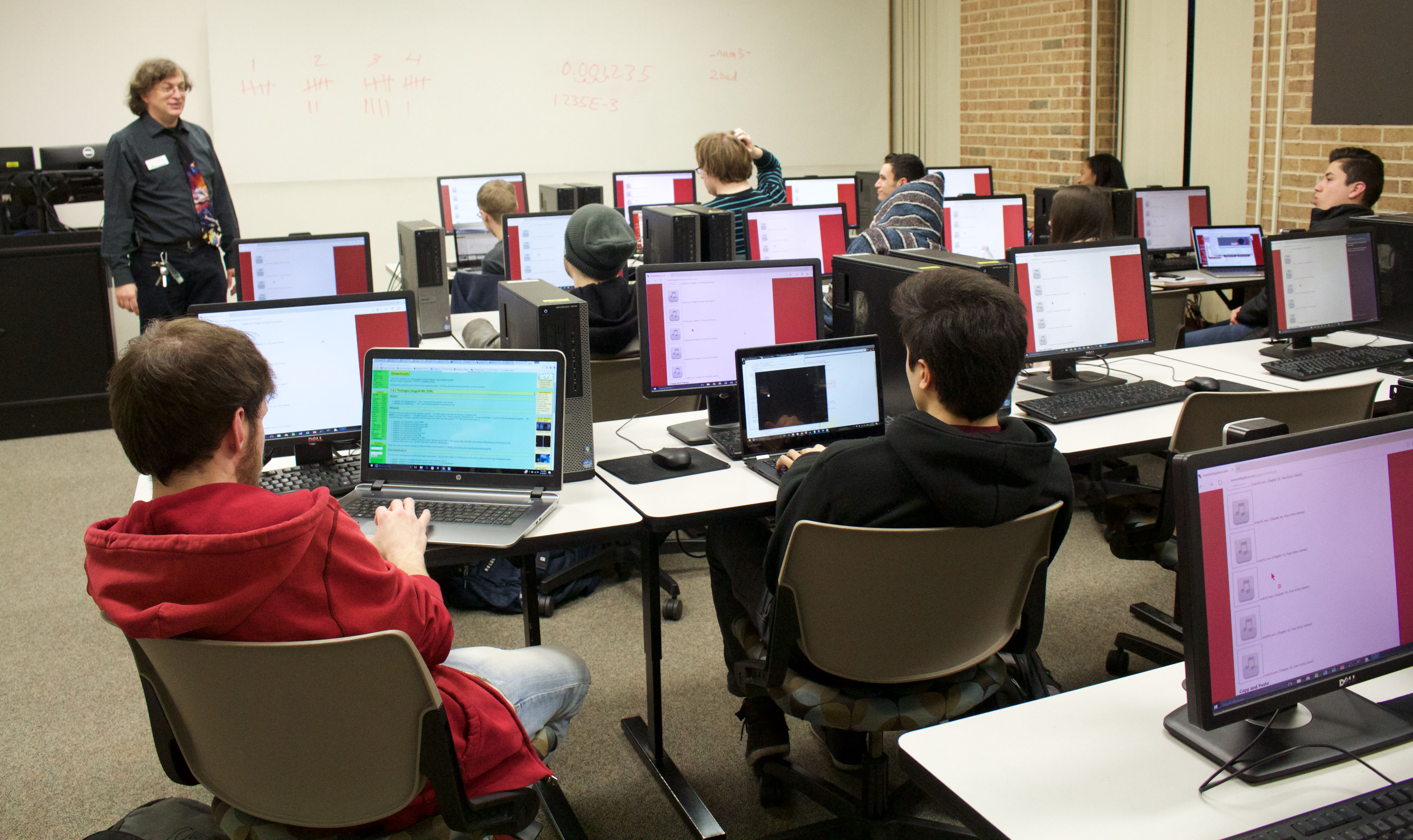 Overall, 19 students have declared A.A.S., game and simulation development as their major, while one student is seeking a computer animation certificate, and two students are seeking their computer programming certificate.
Amongst those 22 students is 29-year-old Renne Green. Green has previously changed her major four times before declaring game and simulation development as her newest major. She is confident she will carry forward with game and simulation development.
"Ever since I was younger, I always loved video games," Green said. "So when I found out about the new major, I felt it was worth checking out."
Greene also explained how in Frederick County there are no other schools that offer game and simulation development courses. Also, FCC is more affordable than other schools that are farther away from her home.
Gamedesigning.org lists the top 50 game design schools in the country. George Mason University in Fairfax, Va., was number 35 on the list, with out-of-state tuition annually costing students $32,582. Maryland Institute College of Art was ranked 50th on the list with annual tuition of $43,760.
Lukas Reeves, another game and simulation development major explained why he declared game & simulation as his major.
"I have always been passionate about gaming and game creation," Reeves said.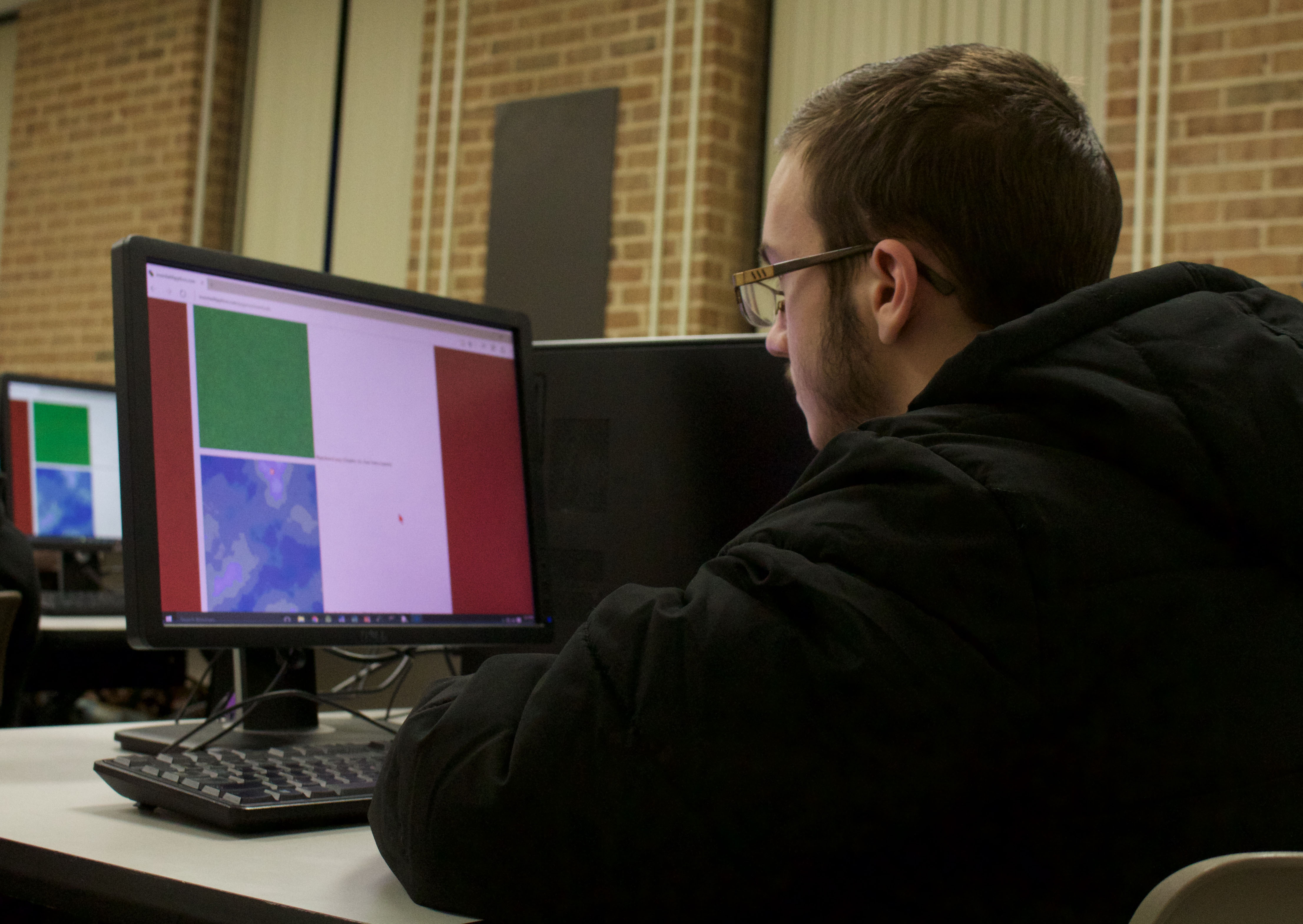 Reeves hopes to one day bring his visions to life by creating his own games, and eventually establishing his own studio and assembling his own team of game developers.
"Computer and information science programs have grown from 132 students to 622 students, between January 2014 and January 2017," Yao said. "I anticipate that the number of students in Gaming program will be competitive with A.A.S., Networking or A.A.S., IT Specialist, by fall 2017."
Since game simulation and development is only in its second semester, there are no graduates yet.