By: Kenan Grier
There are many workspaces open to students and faculty at Frederick Community College. One of the more unique ones located at the Monroe Center is FCCs Makerspace.
The Makerspace first opened in August of 2017 as part of the recently renovated Monroe Center. It houses specialized tools such as a CNC router, laser cutter, 3D scanner and three 3D printers in addition to twelve computers.
What's more impressive than the technology available is what can be built with it. Tools and decorative items are just a few examples of things made with the 3D printers. The laser cutter can also etch designs into materials like wood and metal.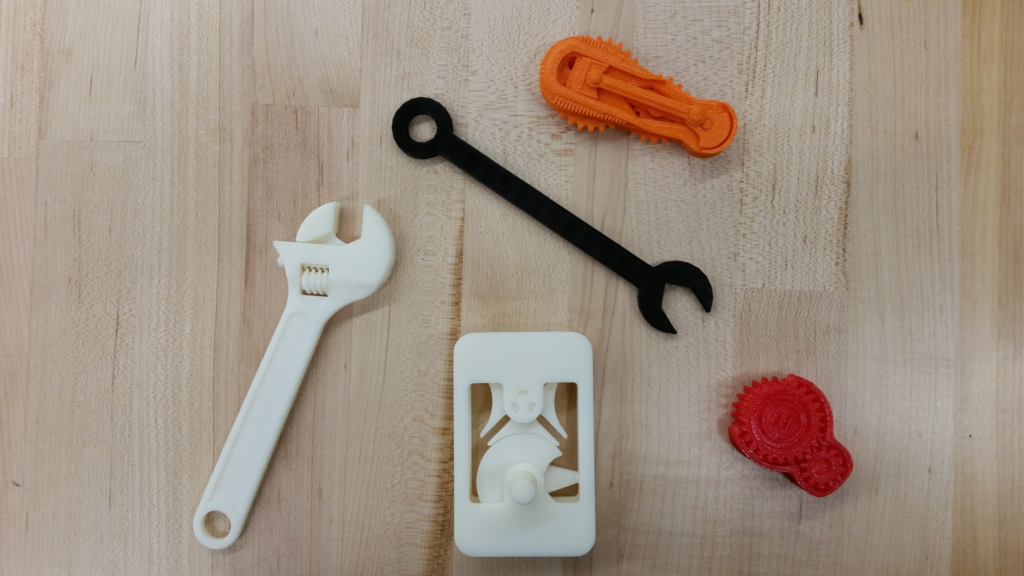 Given what the Makerspace has to offer, it is surprising not many students are visiting. Makerspace technician Marieke Bier said she spends most of her time there by herself. She believes turnout is low because not many people know about the space.
Despite low turnouts during open hours, the Makerspace is not destitute of activity. Two engineering classes are currently using the Makerspace, and programs for teens are held there in the summer. The Makerspace also has workshops in subjects like computing and robotics. The workshops are held on Saturdays and individuals who are interested can register for them on FCCs Continuing Education & Workforce Development website, even if they are not students.
Frederick Community College officials are trying to get more people to take advantage of the Makerspace. FCC plans on having more classes use the space, instead of just engineering and continuing education.
Posters advertising Makerspace are being made in a computer graphics class this semester, so keep your eyes open for them on campus in the coming weeks, and be sure to scan the QR code.
If you are interested in technology, engineering or even creating art, stop by the Monroe Center and visit the Makerspace. Open hours are currently on Fridays starting at 9:30 a.m. and on one Tuesday evening a month. For more information you can visit the website or shoot them an email at Makerspace@frederick.edu.