By: Kassidy Young-Huber
Dozens of people flocked to Frederick Community College earlier this month as the Eighth Annual Afternoon Tea, hosted by the Frederick branch of the American Association of University Women, unlocked its doors to the public.
Generations of women and men crowded into the Cougar Grille to celebrate 100 years of women's suffrage in the United States. With guest speakers, raffle tickets, door prizes and more, this year's tea nearly capped off and sold out, according to Denise Sparks, the AAUW Tea Planning Committee co-chair woman. She said nearly 144 tickets were sold this year compared to in the past when the max had been 100.
Enjoying steaming cups of tea and cucumber sandwiches, the crowd sat silently as the three guest speakers were introduced.
The speakers voiced their own accounts of being suppressed and dehumanized for being women. They also told the stories of other women who inspired them through their strength and determination to overcome and surpass the limitations society set upon them.
Historian and researcher Teri Bisceglia recounted the history of women, presenting photos from the anti- suffrage movement. This included writings from The Woman Patriot, an anti-suffrage publication run by women. One writer described the ideal woman of that time being "of gentle speech and her effort always is to make the world happier, even if she doesn't make it wiser."
Bisceglia told the story of Dr. Sarah Hunt Lockery who was born 1863 and died in 1929. She was a physician, suffragist, and member of the Nation Women's Party. After being arrested in 1918 alongside 47 other protesting suffragists, Lockery paid her bail after learning she needed to perform an emergency surgery.
Ginny Robertson, named one of Maryland's Top 100 Women by The Daily Record in 2012, is the founder of "On Purpose Woman Online Magazine."
Robertson shared the story of her mother-in-law who, as a mother of three at age 30, decided to go to medical school. Despite being the daughter of an engineering professor and niece of the man who developed the defibrillator, both at Johns Hopkins University, she was denied admittance because she was a woman.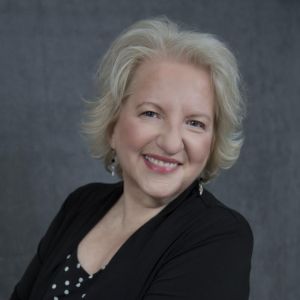 Robertson's mother-in-law was told, "A married woman with three children has no place at our university and if we were to give you a spot that would be a spot that a man could have."
She applied to the University of Maryland, which also did not accept women at this time, and was admitted with one other woman.
"Your voice matters and is needed," said Robertson. "You can make a difference without starting a revolution, without picking up a sign, without picketing to represent this office, without marching…You can use your voice and make a difference right where you are."
Ministry Leader Cristal Loyone Saxon wowed the audience with her vocals as she began with one of her original songs "In Heaven's Eyes."
After the performance, Saxon recounted her time as a black lead singer in a rock band. Her bandmates secretly booked a gig where blacks were not allowed and found a replacement for her.
Saxon moved onto a new band, Don Gabriel and the Memories, and still experienced racism.
While singing and dancing to "The Locomotion," audience members refused to join her. Saxon quit her band because she didn't want to harm her manager's business. Saxon continues to write songs and has released two albums.
"Even if society says that we aren't the right someone because of something we can't help, like our skin color or our nationality or our gender, Heaven says there are no losers and Heaven says we are not a hopeless cause," said Saxon.
Next year is the 100th anniversary of women gaining the right to vote. Also in 2020, the League of Women Voters: Frederick branch will celebrate its 100th birthday.