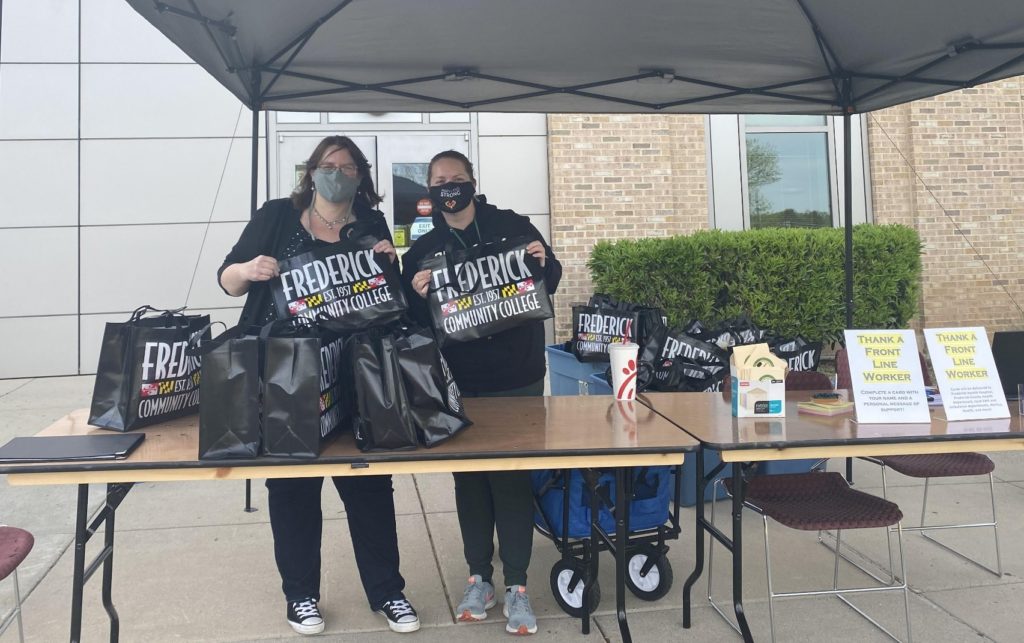 The Student Engagement Center is giving out goodie bags this year for Stress-Free Finals Week at the end of each semester. Outside the Student Center building, there is a drive-through where students can pick up their bags.
This new initiative helps students maintain social distance and ease the stress of exams. "We have been doing Stress-Free Finals week
for four years now, usually hosting events. Because of covid, we could not do any of the usual events," said Kristi Mills, the Student Activities Coordinator at Frederick Community College. "Still, we wanted to help students not be that stress for next week during their finals, so that is what the bags are about."
The Center of Student Engagement gives away approximately 550 goodie bags each semester.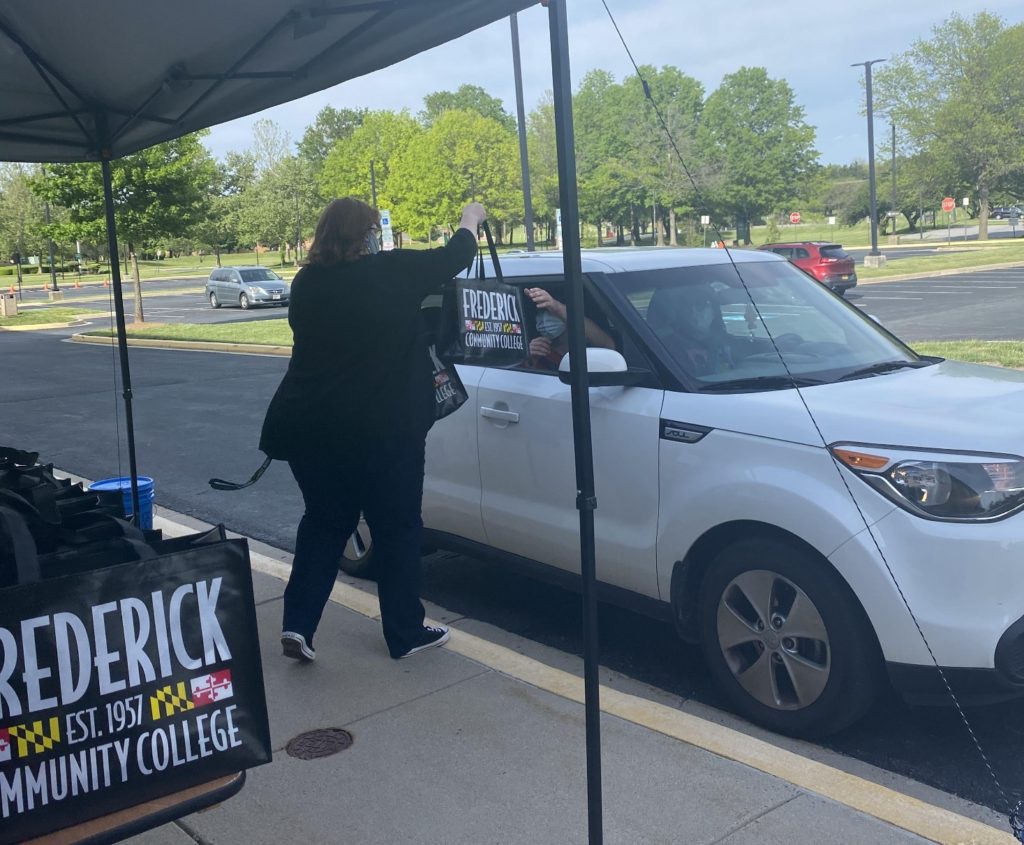 Each goodie bag contains plenty of snacks and fun stuff like FCC banners, travel mugs, rubber duckies, tie-dye mask kits, study materials, and more. Each goodie bag is a surprise for each student!
"Receiving this goodie bag makes me feel like I belong and that I am special in this community. It definitely motivates me to do my best during Finals week!" said Samantha Tejada, FCC student.
Frederick Community College cares about the well-being of each student, especially during Finals week. Here are some tips for students to manage stress.
"One key factor to help with stress is a lot of self-care. You need to take care of your body and mind, which means getting enough sleep, eating healthy, getting exercise. Stay organize, follow a routine" said, Kathryn Manwiller, Counselor of Behavioral Health & Wellness at FCC. "Study the courses that you do not like first or the ones that are harder for you, get those out of the way first, and then do the things that you are really passionate about and that are easy for you. So you are rewarding yourself."
"I am taking an anthropology class at FCC, so I understand the stress students are going through. What I came up with was that if there was an issue in class, definitely talk with the faculty member, because our professors are amazing and if you need an extension, they will give you an extension, and help you with whatever you need" Mills said. "That was the biggest help for me, communication!"
Want to support or be part of any event at Frederick Community College? Kristi Mills said, "Just get in touch! Our email is studentengagement@frederick.edu"
"This semester, we had four faculty members that brought snacks to donate, so I have extra snacks that students can enjoy". We always have a supportive faculty." Mills said.
If any student missed the goodie bag drive-through during the spring semester, do not be discouraged, and stay tuned to the Student Engagement News Blast, where Kristi Mills will announce upcoming events and dates for Finals Stress-Free week.
Good luck during Finals Week, students!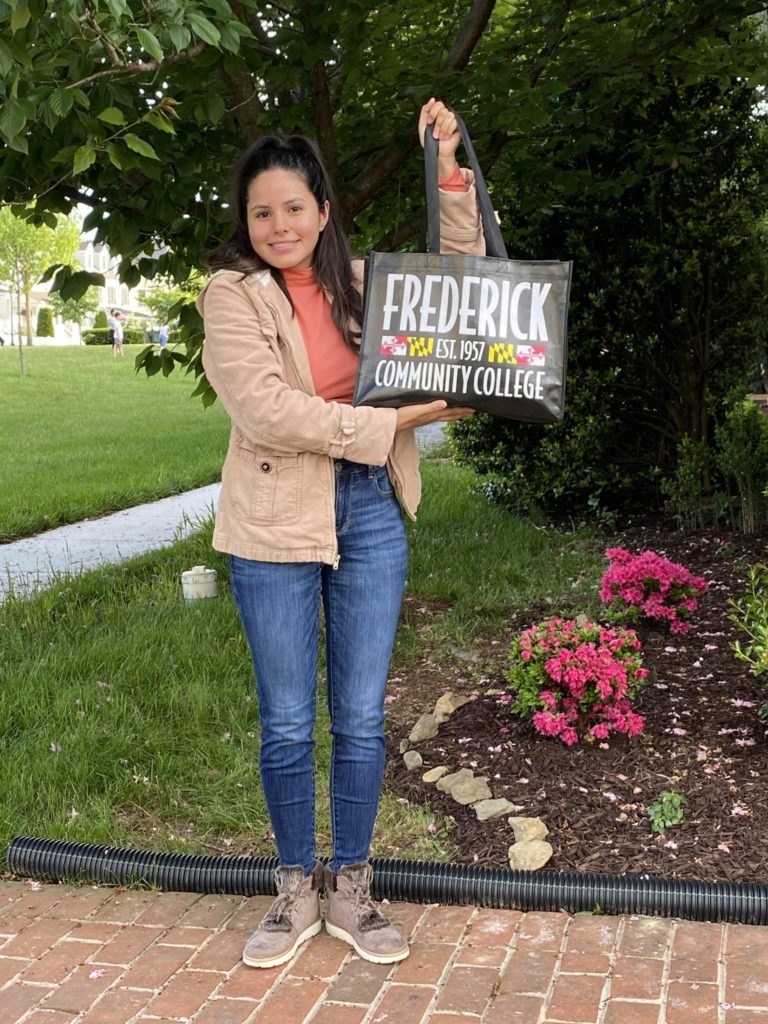 I got a goodie bag for myself!