By: Charlie O'Donnell
The restoration of Jefferson Hall is complete and the building opened to students Friday, Feb 8. Faculty and students alike were excited to utilize the space, and start getting comfortable that morning.
FCC's space planning manager Katie Potts said, "The project was completed on time with an estimated 6-month renovation, after a total of 3 years of planning."
In terms of cost, Director of Facilities Planning John Anzinger said, "The renovation was completed within the budget of $1.805 million, including design and construction."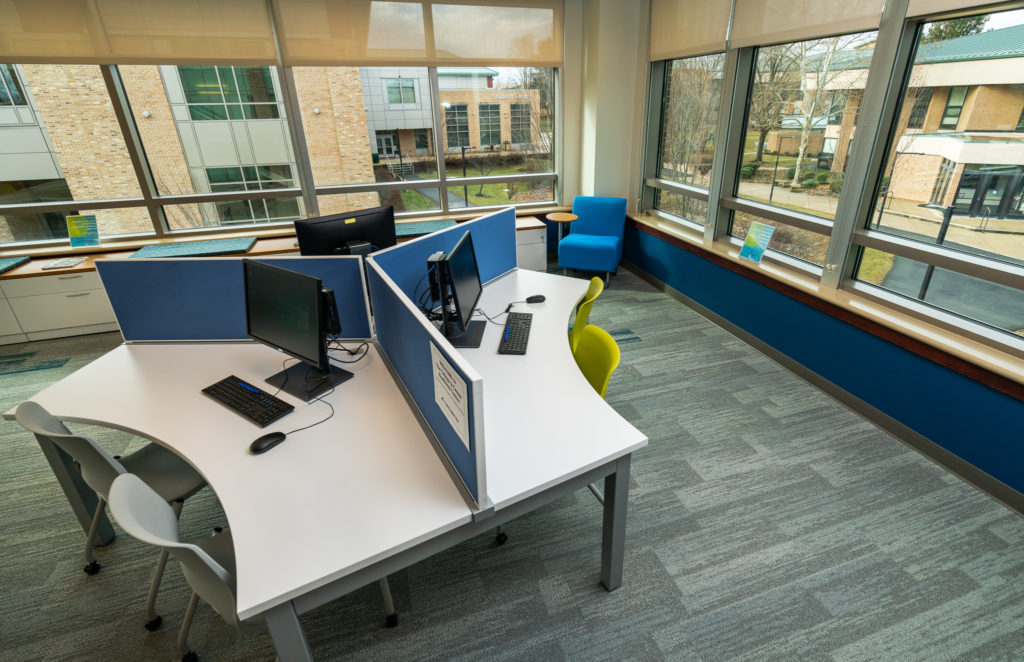 The new open floor plan creates a more welcoming and user-friendly environment, especially in the first-floor main lobby. Adding a new second entrance to the north side of the lobby creates efficient through traffic, according to Potts.
Just passing through, FCC's Program Enrichment Manager Taylor Smith said, "the renovated main lobby was much more intuitive than before."
The new and improved counseling and advising office on the second floor shares a similar open floor plan concept, and will take in plenty of natural light.
Coordinator of Career Services Anne Scholl-Fielder was optimistic about settling into her new workspace, after being relocated to a temporary communal office during the renovation.
"The communal workspace in the new counseling and advising office will make it easier to educate students about resources that will help them make career decisions," said Scholl-Fielder.
As for an increase of square footage, Anzinger said "There was no change to the footprint of the building, but a more efficient use of space."
This is just the beginning for facilities planning operations at FCC.
"A renovation of the L building is currently in design as part of FCC's 'master plan' and set to begin construction in fiscal year '20" said Anzinger.