Emotions stirred on Feb. 12 during the Maryland Ensemble Theater's (MET) Top Girls matinee, as an attentive audience watched a talented cast explore the roles of women in an historically patriarchal society.
Featuring an all-female cast, Top Girls is the masterful, contemporary work of Caryl Churchill, born in London, England, circa 1938 to Jan, a fashion model, and Robert Churchill, a political cartoonist. Set in early 1980s Britain, it portrays both historic and fictional characters as it examines the spectrum of women's roles, and asks what it means to be a successful woman. First produced in 1982 at the Royal Court Theater in London, Top Girls won Churchill the Obie Award for Best off Broadway Play in 1983.
Spanning her career as a playwright, Churchill's works tackle power structures, sexual politics and feminist themes, often staying loyal to her own socialist views of unapologetic aggressiveness in a male dominated world.
"Churchill disrupts our expectations about the way plays are structured to explore gender and politics," said Suzanne Beal, director of Top Girls at the MET in downtown Frederick, and former Frederick Community College provost and English department faculty mentor. "The play asks us to explore the following questions; in a ruggedly capitalistic and patriarchal society, how do women succeed? What price do they pay for success? In that kind of society who gets left behind?"
Beal began working with the MET in 1996 shortly after moving to Frederick, and started directing MET productions in 2003.
"A director has two major roles; to create a vision for the production and clearly articulate it, and then to help the actors and designers realize that vision by providing useful feedback and suggestions," Beal said.
The MET's Top Girls showcases seven female actors who play 16 complex roles.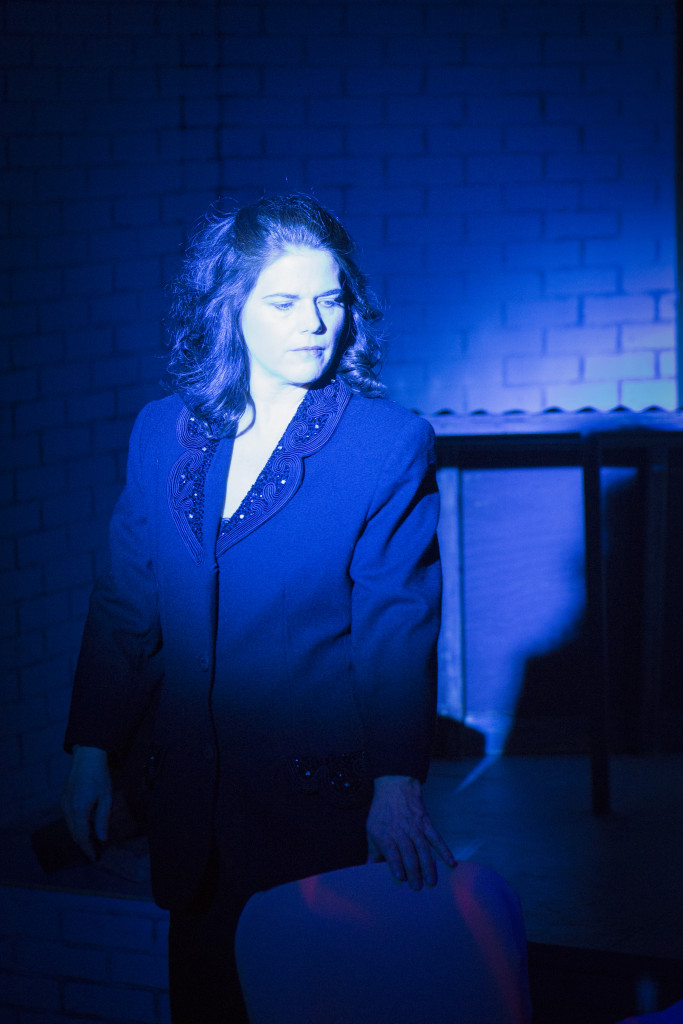 Gené Fouché, one of the MET's founders, plays the show's central character, Marlene, an ambitious, career-driven woman who stops at nothing to succeed as a business executive.
"I think the most challenging part was finding the disconnect that Marlene has toward her family and co-workers," Fouché said. "Actors are trained to deepen relationships on stage. To go against that was absolutely necessary for the character, but difficult for me as the actor to find."
Julie Herber has performed with the MET since 1999, and plays Isabella Bird, Joyce and Louise.
"In doing my research for Isabella, I was fascinated by her courage and sense of unyielding adventure," Herber said. "Louise is masking an insecurity about workplaces where younger, aggressive women are moving up. And Joyce represents the working class, those down to earth heroes that are sometimes left behind."
Karli Cole, 22, has performed with the MET for the past 15 years and plays both Pope Joan and Angie, two very different but dynamic characters.
According to legend, Pope Joan disguised herself as a man, became Pope for some years in the Middle Ages, gave birth during a papal procession and was then stoned to death once her heretic secret was revealed. She is featured in the comical yet thought-provoking "dinner scene" which showcases all cast members and cleverly portrays the gamut of women's roles, including an emperor's concubine, a sword-bearing warrior, a Victorian-aged world traveler, the peasant wife of a Marquis and Marlene.
"The dinner party shows women across time and culture, real and fictional, confronted with the same issues," Beal said. "If the experience of a woman from the ninth century resonates with one from the twentieth, how much has changed?"
Cole added also.
"Pope Joan was disguised as a man for the majority of her life, she doesn't fully understand the struggles the other women at the table have faced. Her whole life was easy because she was a man," she said. "It was a challenge for me that involved a lot of [philosophical] research, and learning my whole page of Latin was difficult too."
With Angie, Cole portrays a quite immature, seemingly slow 16-year-old British girl.
"Top Girls is all about who rises to the top and who gets left behind," Cole said. "Angie is definitely someone who gets left behind. It really shows the struggles women go through to 'make it' in the world."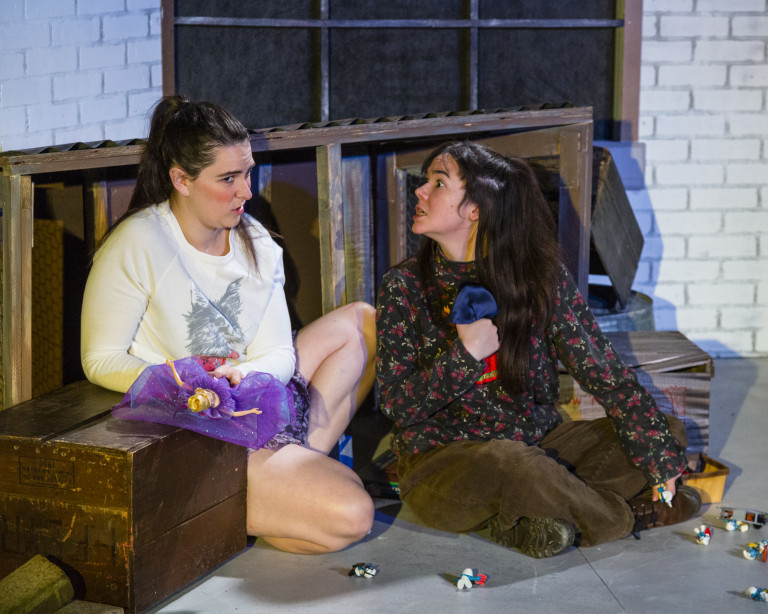 Diana Sung and her mother, Karen Eckelman, attended Sunday's showing. Both were thrilled by the performance and thought the show was a rousing and deeply compelling theatrical piece.
"Top Girls was amazing, relevant to what's happening in the U.S. and England regarding gender roles", Sung said.
Her mom, Karen, agreed.
"I loved the surreal aspect of the dinner party and how that played out with Marlene's friends and family," Eckelman said.
Tad Janes, producing artistic director at the MET and program manager and assistant professor of Drama at Frederick Community College says that Top Girls is a powerful play.  
"At a time when many men in politics are trying to belittle women, this play has an impactful message that puts women at the center of the struggle" Janes said. "Not only is it a play about women in the workplace, but, about family struggle, and gives a fun an interesting historical perspective on the role of women in society."
Top Girls shows at the Maryland Ensemble Theater in Downtown Frederick, from Thursday through Sunday, February 16 to March 5. For ticket information, contact the MET's box office at 301-694-4744.
For more information on Top Girls and all upcoming performances, visit their website at www.marylandensemble.org.